Using the J. Alan Financial plan, we'll examine your current financial situation and determine your retirement needs.
Receive a custom strategy to help you reach your unique retirement goals.
Today's retirement is different.
It's not the final chapter in the book of life but rather the beginning... a second act. Join us at one of our seminars to see how we can help you with your retirement plan.
Safely Rappel Down the Retirement Summit
You need gear and a guide, but what else? Download this 12-page guide to discover what four retirement-related questions you should answer today, why putting your finances to use in, and where to turn for financial planning guidance.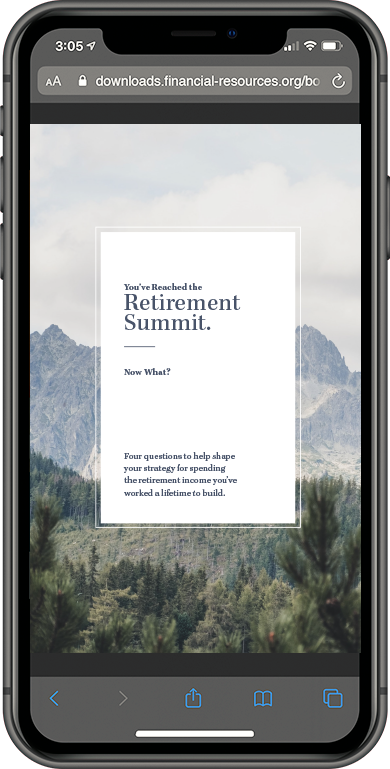 Our mission is to help individuals enter retirement and stay retired. Our primary focus is to help reduce income taxes on retirement assests and helping to reduce risk.